Garner NC Dumpster Rental Service Provider Dumpsters On Wheelz Receives Rave Reviews
Dumpsters On Wheelz is a Garner, NC-based service that has established a reputation for providing quality dumpster rental services since it first started in the business, but that is not the only reputation that this company has earned during its many years in existence. It also has become well-known for its ability to help its customers who are in a pinch and need short-notice dumpster services. This is something that has even been mentioned in several of the highly favorable reviews that it has received from customers that have rented dumpsters from them. Learn more about the company and its available services by visiting its official website at https://www.dumpstersonwheelz.com/.
The company holds a 5 out of 5 possible stars on its Google Maps Business Listing. Happy customer Lionel Finley said, "Awesome experience! I needed a dumpster quickly with same-day delivery and Rex made it happen. The area was a tight fit with hanging wires from the street, so we required a company with a dumpster on wheels, no pun intended. It also helped that people could not recognize this as a dumpster, so there was no communal trash going into it from other folks. Great experience and I'll definitely use them again on our building projects and I have already recommended them to other companies and real estate investors in our arena."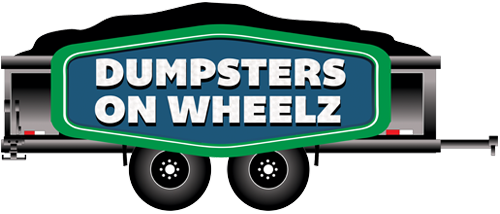 A separate 5-star review left by John Ozgunduz commented on the company's flexible scheduling options. John said, "I had two homes we were changing roofs on, and I needed a dumpster quick. it was a challenge since the dumpster had to be moved from one location to the other on short notice. They made it happen even though my guys didn't follow the schedule. He was out there at 9 pm moving the dumpster. Job well done. I have already recommended them to my other clients. Thank you very much for making the process go smoothly. It was a pleasure working with you guys." Those reviews and others like them can be seen on the company's Google listing at https://goo.gl/maps/4i7zAyBdjLsvdQbk7.
The spokesperson for this family-owned and operated business, Rex Harris, said, "I smile bigger than usual when our customers take so much time to thank us for helping them out with a last-minute dumpster request. The reason for that is I do not consider this going out of our way to help them at all. To me, it's just a routine part of what we do. All I ask in return is that our customers remember what we did for them the next time they need a dumpster rental."
The company offers a 15-yard dump trailer to help meet a range of residential and commercial projects. The dumpster measures 14' long by 7' wide by 4' high and begins at $275 for a single-day use, with one ton of waste disposal included in the base price. A weekend rental with a Friday drop-off and Monday pick-up begins at $300 with one ton of waste disposal included in the base price. The 3-day pricing begins at $325, with one ton of waste disposal included. The 7-day pricing begins at $375, with one ton of waste removal included. Additional days and extra weight are available for purchase at $40 per day and $60 per ton.
The company offers delivery to surrounding areas, including Cary, Durham, Fuquay-Varina, Knightdale, and other Raleigh area locations. Those that want to know more about its unique wheeled dumpster services can contact the staff by phone or by using the inquiry form found on its website. Additional company information can also be seen on its Facebook Page at https://www.facebook.com/dumpstersonwheelz.
###
For more information about Dumpsters on Wheelz, contact the company here:

Dumpsters on Wheelz
Rex Harris
919-890-3155
dumpstersonwheelz@gmail.com
2425 New Bethel Church Rd, Garner NC 27529