Martibirds Inflatables Offers Exciting New Options for Back-to-School Event Rentals in Houston
Martibirds Inflatables, a leading provider of event rentals in Harris County, is thrilled to announce its diverse range of party equipment and services in the Houston area. From vibrant inflatables to captivating slides and bounce houses, Martibirds Inflatables has the perfect rental options to make any event unforgettable and to establish itself as the premier provider of event rentals in Houston.
With a strong commitment to customer satisfaction, Martibirds Inflatables is dedicated to providing exceptional service and high-quality rentals. Owner Marty Smith expresses his enthusiasm, stating, "We're excited to offer a wide selection of event rentals to our customers in Houston. We aim to provide a memorable and enjoyable experience for every event, and we take pride in our top-notch rentals and excellent customer service. We're thrilled for customers, both new and returning, to take a look at our newest inventory and book online!"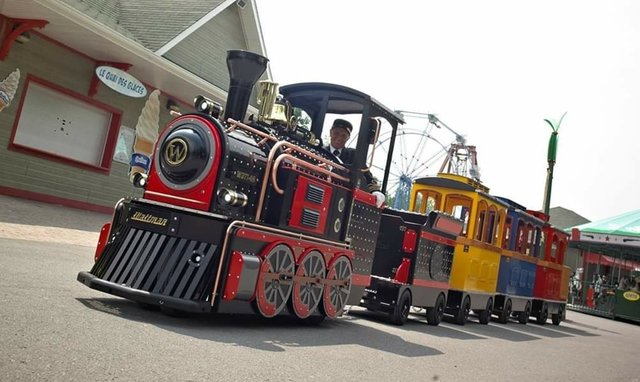 Martibirds Inflatables' event rentals offer endless possibilities for creating memorable experiences. Whether planning a birthday party, a corporate event, a community gathering, or a school carnival, the company's diverse range of rentals can cater to various special occasions, including back-to-school bashes.
"As the summer wraps up and kiddos go back to school, it's a great time to host one last summer bash to celebrate the warmer weather," Marty said. "We often have customers rent water slides for the entire neighborhood, church, or daycare to let the kids celebrate their time off from school and soak up some fun in the sun."
For outdoor events, the Sesame Street Inflatable provides hours of entertainment for children, creating a vibrant and interactive play area where young imaginations can run wild. Measuring 22 feet wide by 22 feet long by 12 feet high, this vibrant and interactive inflatable brings the beloved characters of Sesame Street to life. Ideal for children's parties or family events, the Sesame Street Inflatable is available for rent at an affordable price of $295.00.

The FireFly Light Up Slide adds an extra element of excitement, with its mesmerizing lights illuminating the night and turning the slide into a thrilling adventure. Priced at $475.00, this visually stunning slide illuminates the night with its mesmerizing lights, creating an exciting experience for participants of all ages. The FireFly Light Up Slide adds a touch of enchantment to any event, making it a popular choice for evening celebrations.
Indoor events can also benefit from Martibirds Inflatables' event rental equipment. The Millennium Falcon Bounce House transforms any space into a galactic playground where children can bounce and play to their heart's content. This impressive inflatable structure, which takes the form of the iconic Star Wars spacecraft, is 35 feet long, 30 feet wide, and 15 feet tall. With its detailed design and ample bouncing space, the Millennium Falcon Bounce House transports young adventurers to a galaxy far, far away. Available to rent for $995.00, it guarantees hours of endless fun and excitement. The combo bounce house is perfect for community centers, gymnasiums, or large indoor venues.
Corporate events and team-building activities can also benefit from the company's event rentals. From foam parties to obstacle courses to outdoor movie screens to concession machines, Martibirds offers a plethora of equipment and rentals that will keep attendees of all ages entertained and occupied.
The company assures readers that no matter the occasion, Martibirds Inflatables' event rentals offer versatile and engaging options that cater to the needs of any event. With high-quality rentals and a dedication to customer satisfaction, the company ensures that every gathering is filled with fun, laughter, and unforgettable memories.
Martibirds Inflatables' commitment to providing a seamless rental experience extends to the company's exceptional customer service. The knowledgeable and friendly staff is dedicated to assisting customers in choosing the perfect rentals for their specific needs. Customers appreciate the professional and responsive service they receive from Martibirds Inflatables, making them a trusted choice for event rentals in the Houston area.
In addition to their event rentals, Martibirds Inflatables also offers competitive pricing and flexible rental periods to accommodate various event timelines. Their online platform makes the rental process quick and convenient, allowing customers to browse options, check availability, and make reservations with ease.
Martibirds Inflatables serves not only Houston but also the surrounding areas, including Baytown, Beach City, Conroe, Crosby, Cypress, Deer Park, Highlands, La Porte, League City, Missouri City, Mt. Belvieu, Pasadena, Pearland, Spring, Sugar Land, and The Woodlands. The company's commitment to providing exceptional event rentals extends to these communities, ensuring that a wider range of customers can benefit from its services.
Those interested in learning more about the company or scheduling delivery are encouraged to visit Martibirds Inflatables' website or call the staff directly at (832) 414-0837 for more information about the exciting event rentals the company offers. Whether it's the vibrant Sesame Street Inflatable, the captivating FireFly Light Up Slide, or the awe-inspiring Millennium Falcon Bounce House, Martibirds Inflatables is confident it has the perfect rental options to elevate any event.
###
For more information about Martibird Inflatables, contact the company here:

Martibird Inflatables
Jason Wassom
(832) 414-0837
jbird201082@gmail.com
Houston, TX